Kenya Spur Afrika 2021 - Epiphany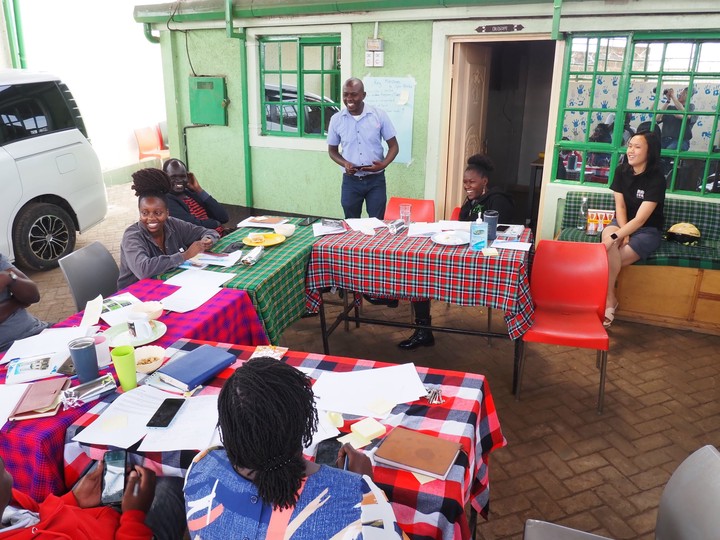 Today, January 6th - Feast of the Epiphany, we departed Kenya. Now at Doha (Qatar) airport, we are waiting for a flight to Melbourne. Traditionally, the Feast of Epiphany is when the Magi (Wise Men from the East) came to visit and adore the infant Jesus. And I suppose the Magi came from a place in the Middle East not too far from Doha!
One of my favourite stories as a child was "The Other Wise Man" by Henry van Dyke. It tells the story of a Magi, named Artiban, who together with the other Wise Men, gathered together gifts and started the long journey to visit the newborn King of the Jews. But Artiban was continually beset by delays. First he meets a dying man. Artiban uses one of his gifts to pay for treatment. By the time Artiban reaches Bethlehem, the family of Jesus, Mary and Joseph have already fled to Egypt. King Herod has ordered his troops to massacre the remaining children in Bethlehem. Artiban uses another of his gifts to bribe one of the soldiers in order to spare a child. Artiban continues to use his gifts to help people as he seeks to find Jesus. Finally he uses his last remaining jewel to rescue a woman being sold into slavery. When Artiban finds Jesus, Jesus is already being crucified on the cross and Artiban himself is an old man, close to death.
Sometimes we have grand plans about what we could be do to fulfil our vision of what God wants us to do. With whatever gift we have, may we never lose sight of the small things that can be done to help the least of God's children (Matthew 25:40-45). It could be comforting word with someone in distress, medical care, providing better housing or helping with school fees and empowerment training so that a child does not leave school to find alternative income in an area with high rates of HIV. Though there might be glory and acclaim to be found in keeping up with the flock of sheep, may we also take special care for the one who is left trailing behind (Luke 15:1-6).
We have been peculiarly blessed to be in Kenya the past two weeks. Praise God that we could start the journey in the first place, have stayed well, and fears and anxiety about not being able to return to Australia in good time have been salved. Over two weeks, we have shared a little of what we have and borne witness to the provision of basic medical care, furthering of education and community building. The local Spur Afrika team have a heart to serve God, His purpose and His children. We pray for His blessing and His provision for children and families to continue to be and be further supported by those who are sent.
Spur Afrika trip 2021-2022 posts